Industries
Build your future-proof solutions today.
All industries will be touched by the quantum revolution within 10 years, with quantum computers already making inroads. The biggest early impact is expected to be in the automotive, logistics, finance, pharmaceutical, energy and chemical sectors.
Early movers stand to gain big strategic advantages over their competitors.
Energy
Do more with less impact on the natural world and its precious resources, using quantum technology to find efficiencies and make a positive impact on climate change.
Financial Services
Make better decisions, faster. Build and secure your solutions – from capital optimization, to risk management and trade validation. Enrich real data sets with accurate artificial modeling.
Automotive
Build better and drive safely. Shape the future of mobility with quantum-enabled smart traffic solutions, innovative design and AI design to keep us all moving efficiently and safely.
Life Sciences & Health Care
Transform drug discovery and trials. Unlock commercial advantage for the well-being of humankind.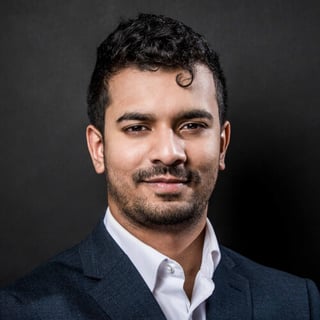 Karan Pinto
Head of Growth & Product
We deliver solutions designed to meet the needs of our clients across all industries, meeting their most intractable challenges, and to anticipate the risks. Early movers are clearly gaining a competitive advantage over their rivals.
We partner with you
Analyze
Identify the challenges that are classically intractable and where performance is key.
Explore
Decide which use case fit best and build your quantum-enhanced application accordingly.
Work
Implement your solution in your daily business systems and improve overall performance.
Build your applications with us.
Quantum tech is here.
We unlock its business value for you.